Klaas Kersting's Phoenix Games makes UK game developer Well Played Games its first acquisition
Leamington Spa studio the first to join international family of gaming companies
Friday, May 3rd, 2019 — UK game development studio Well Played Games has become the first company to join Klaas Kersting's newly-established Phoenix Games group.
Based in the bustling game development hub Leamington Spa, Well Played Games is the developer of the upcoming mobile title Warhammer Combat Cards. Licensed by Games Workshop, the title will be the first digital card game to encompass the full breadth of the Warhammer 40,000 universe and its miniatures.
Priding itself on the flexibility and drive of its small team, which is set up for multi-track development, Well Played Games is equipped to create and support high-quality live games across multiple platforms. Believing that strong relationships with players make great games inevitable, the team packs immense experience from the likes of Codemasters, Rebellion, Exient, SEGA and EA.
Well Played Games was founded in 2017 with a team boasting experience of working on some of the world's biggest game franchises, including Angry Birds. In its short history so far, the studio has already worked with partners including Visa, The NFL and now Games Workshop.
"We've been hard at work behind the scenes and we couldn't be happier to have Well Played Games be the first team to join Phoenix," said Kersting. "The issues that we're attempting to tackle particularly resonate with them and, as a small yet ambitious team that's packed full of talent, they're exactly the kind of company we want to build Phoenix around."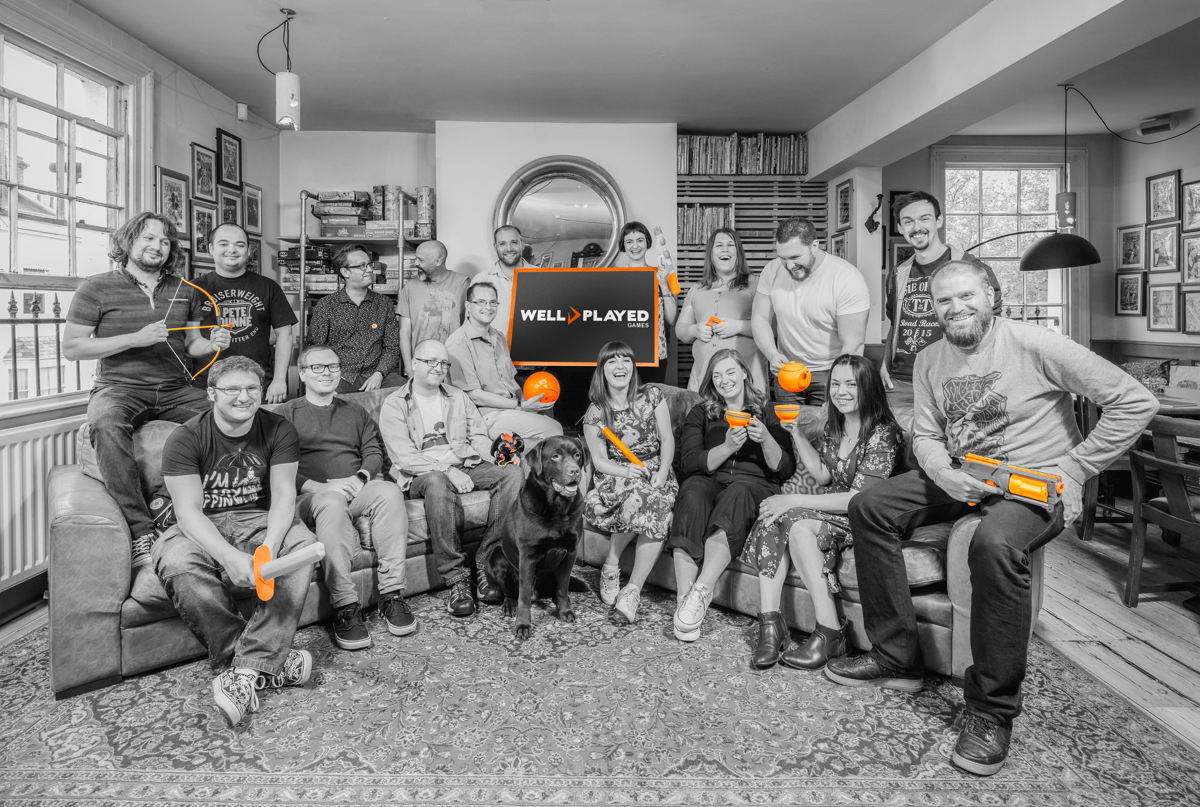 "We have really enjoyed the journey of setting up Well Played Games over the past two years, and we're immensely proud of what the team has achieved together," said Well Played Games Co-Founder Rich McClaughry. "Being part of Phoenix Games gives us the opportunity to retain our creative independence and ultimately create better games, while also joining like-minded companies from around the world in an environment where we build value together. We're excited to be the first company to join."
Phoenix Games was unveiled in April 2019 by serial gaming entrepreneur (Gameforge, Flaregames) and investor (Supercell, Wooga) Klaas Kersting, who was inspired by the struggles being faced by many small-to-midsize game companies from all over the world.
With Phoenix Games, he intends to unite a number of these companies in an ecosystem where each company benefits from one another's successes.
Kersting is a prolific investor in the gaming space, with Supercell (board member, exit to Tencent), Wooga (board member, exit to Playtika) and PikPok (board member) numbering among his 35 investments and 16 exits.
Of the original unveiling of Phoenix Games, Kersting said: "Every game company is looking to reach the next level, where they can really reap the benefits of their good work, however for all but the biggest and best-positioned this is a long and difficult road. Phoenix Games moves beyond what's possible with single-game publishing deals, promoting a more long-term, strategic approach."
About Phoenix Games:
Phoenix Games was founded by serial games entrepreneur (Gameforge, Flaregames) and investor (Supercell, Wooga) Klaas Kersting in 2019 with the mission to build a family of the world's most talented game developers and service providers. Phoenix firmly believes that backing great companies with the freedom to create will yield exciting results for everyone.If your company shares the Phoenix Games vision and would like to discuss working together, please contact [email protected].